About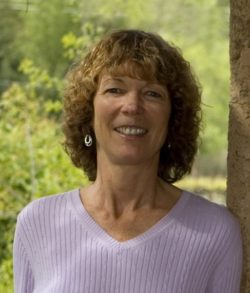 Ann Thrupp is the founder and principal of Down to Earth Innovations, providing consulting services and  advising in sustainable and equitable agriculture and food systems. Ann has extensive experience as a pioneer and leader in sustainable and regenerative food systems and food justice for over 25 years, and has worked in the non-profit, business, and government sectors. She served as the founding Executive Director of the Berkeley Food Institute (BFI) at the University of California Berkeley since 2013. BFI develops and fosters food systems transformation through interdisciplinary research, education, policy initiatives, community engagement, and empowerment of emerging leaders. From 2003-2013, Ann was the Manager of Sustainability and Organic Management at Fetzer and Bonterra Vineyards, where she coordinated and led a diversity of initiatives to implement sustainable practices in the winery and vineyards, and developed partnerships and outreach to stakeholders about sustainable business practices. At Fetzer she also worked in grower relations, for grape sourcing and procurement, and provided education and technical assistance to growers, and assisted hundreds of growers and wineries in the transition to organic and sustainable practices. Ann also served as the Managing Director and consultant for the California Sustainable Winegrowing Alliance (CSWA) in 2005-2007.  During 1999-2002, Ann worked with the Environmental Protection Agency's Agriculture Initiative in the Western Regional office, managing partnerships and grants to support sustainable farming initiatives.
Ann also has many years of experience in international agriculture and natural resource management. From 1990-1998, she was Director of Sustainable Agriculture at World Resources Institute, working on projects in Latin American and other regions of the world. She has spoken at dozens of conferences in the U.S. and abroad for a wide diversity of audiences, and has experience in leadership, management, teaching, research, event organizing, as well as grant/budget management.  She has worked as a consultant for diverse organizations and businesses, including Robert Mondavi Winery, Roots of Change Fund (formerly called Funders Agriculture Working Group), Clif Bar, Annie's and others.
She has a PhD and MA from Sussex University and a BA from Stanford University (Phi Beta Kappa), and speaks Spanish fluently. Ann has over 75 publications, and has served twice on committees of the National Academy of Science (National Research Council), to co-author books related to sustainable agriculture, and on advisory councils and boards for both non-government and government entities. She's an avid runner (and former All-American champion 3 times  in cross country running) and also enjoys roller-blading, hiking, gardening, and creative writing.
Please see her curriculum vitae: cv-thrupp Dec 2018.